European shipowners call for sector-dedicated fund under EU ETS
November 10, 2021 Maritime Safety News
In a new policy paper, European shipowners have supported a dedicated fund to be set up under the EU Emission Trading System (EU ETS) to stabilise the carbon price.
The policy paper on the EU ETS ECSA was published on 2 November by the European Community Shipowners' Associations (ECSA).
ECSA also believes that any revenues generated under the EU ETS should be used to financially support R&D projects and should contribute to lowering the price differential between cleaner and conventional fuels.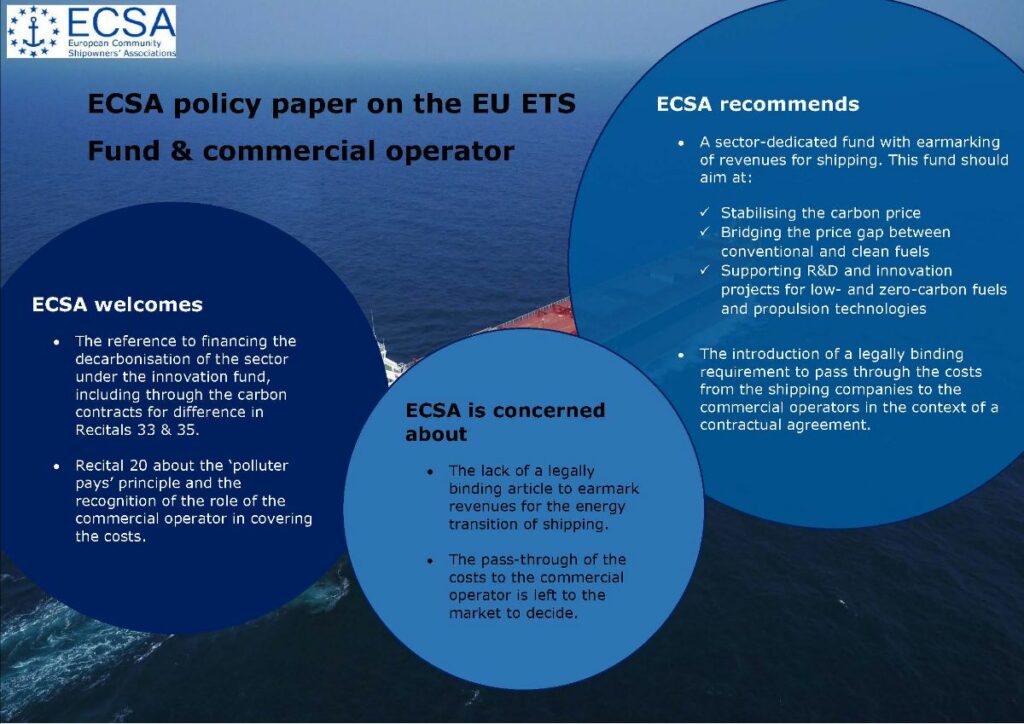 The EU ETS proposal makes a reference in Recitals 33 and 35 to the financing of the decarbonisation of the sector under the innovation fund, including through the carbon contracts for difference. However, there is no legally binding commitment in the articles of the proposal to earmark revenues for the shipping sector.
SOURCE READ THE FULL ARTICLE
European shipowners call for sector-dedicated fund under EU ETS
---