The decades long mystery of a missing U.S. Coast Guard Ship has finally been solved.
U.S. Revenue Cutter (USRC) Bear, lost at sea in 1963, has been found on the seafloor about 90 miles south of Cape Sable, Nova Scotia, NOAA Rear Adm. Nancy Hann announced Thursday.
Widely considered one of the most historically significant ships in American history, Bear was purchased by the U.S. government and first put into service by the U.S. Navy as part of the rescue fleet for the Greely Expedition to the Arctic in 1884, attaining legendary status for the rescue of the expedition's few survivors. The Bear was transferred from the Treasury Department for service in the Arctic in 1885 as a Revenue Cutter, and for 41 years, patrolled the Arctic, saving lives and dispensing justice in the remote and challenging region.
Many years later, and after several roles including patrol missions for the U.S. Navy during World War II, Bear was ultimately sold to an entrepreneur who planned to turn it into a museum and restaurant on the Philadelphia waterfront, but the famed ship sunk while being towed to its new berth.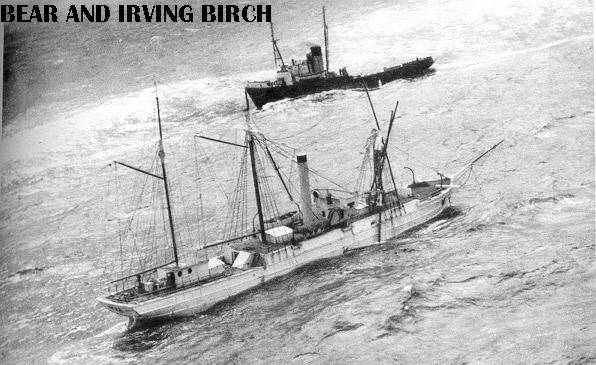 Sinking of the U.S. Revenue Cutter Bear, dated March 19, 1963. (Image: USCG History Program fact sheet, "Bear, 1885.")
SOURCE READ THE FULL ARTICLE
https://www.marinelink.com/news/wreck-usrc-bear-found-off-nova-scotia-491354
---