Outsource your Purchasing Dpt -Ship IP Virtual Procurement Program (VPP) Services
October 24, 2019 GENERALUncategorized
Error: Contact form not found.
The Ship IP Virtual Procurement Program (VPP) Services is UNIQUE in the Industry ,
COMBINE between software and human administrators the Virtual Buyers (VB) which will complete
all the tasks of the vessel supply chain,same way as you have to hire people working in your offices
plus buying procurement software , but our solution cost over 70% less than
the traditional way.
In close contact with your Technical Manager(s) our VB will complete all the Steps from RFQ to Delivery
following up , preparing Quote Comparisons , Orders and ALWAYS alerting you for actions must be taken promptly
for vessels continues and uninterrupted operation !
Virtual Buyer (VB)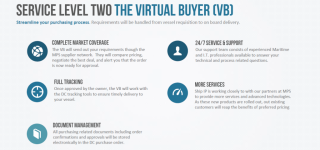 Details on purchasing patterns, supplier and staff performance, plus dollars spent provide a complete overview of the procurement process.
The ship owner will be able to tap into a directory of over 17,000 vendors and service providers worldwide thus ensuring complete market coverage.
Virtual Assistant (VA)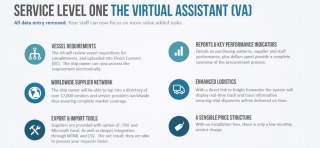 The VB will send out your requirements though the MPS supplier network. They will compare pricing, negotiate the best deal, and alert you that the order is now ready for approval.
Ship IP is working closely to with our partners at MPS to provide more services and advanced technologies. As these new products are rolled out, out existing customers will reap the benefits of preferred pricing
Cloud Based Maritime Platform
The Ship IP staff will make use of the Direct Connect software from our partners at MPS to ensure owners are getting the best value in the market.
By allowing them to work in the most efficient way possible, Ship IP is able to offer this program at a great price.
When you consider the cost of hiring, paying buyers, providing benefits as well as purchasing software, ship owners will quickly realize that there is no better value available.
Marine Supplies Marketplace
Browse through our marketplace to find over 17,000 maritime suppliers and service providers in the Direct Connect Network. The Direct Connect e-Procurement Platform unites ship owners, ship managers, vendors and the entire supply chain of the maritime industry through a modern, cost-efficient cloud-based procurement solution.
---