Portuguese, Dutch and Spanish wave energy stakeholders recently came together to mark the successful wrap-up of the BASEPOINT project, a laboratory test programme for the Symphony wave energy converter at Sines Tecnopolo in Portugal.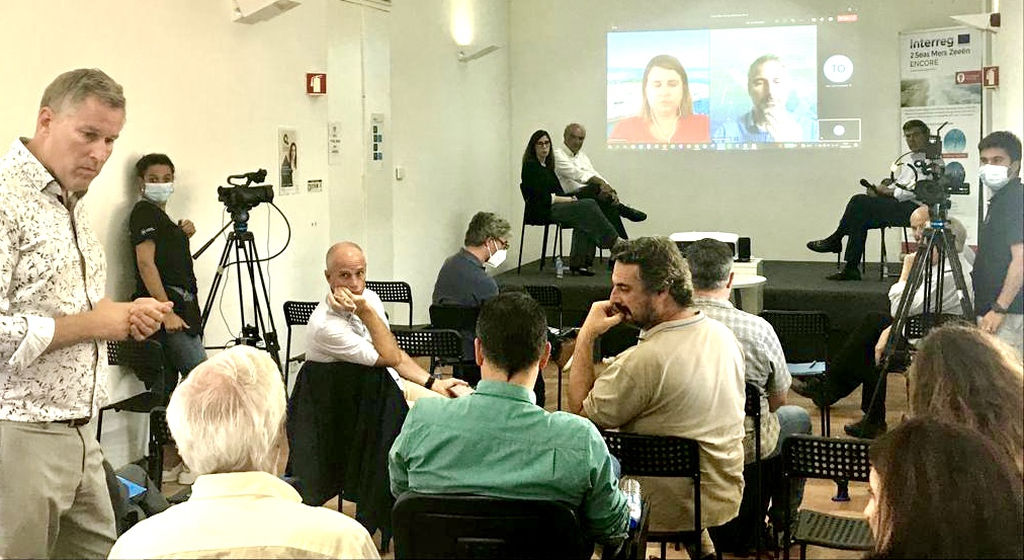 The event provided a platform for first in-person meetings for most of the attendees since the introduction of COVID restrictions.
During the event, a Dutch wave energy developer Teamwork Technology presented its Symphony wave energy converter, which is a submerged point absorber that converts wave pressure into electricity via an innovative hydraulic power take-off (PTO) system.
The event in Sines marked the end of the BASEPOINT testing programme – funded by Fundo Azul (Portuguese Ministry of the Sea) and managed by Frank Neumann of in2sea – supporting the construction and testing of a test set-up used by Teamwork Technology to progress its wave energy technology.
SOURCE READ THE FULL ARTICLE
https://www.offshore-energy.biz/ports-set-to-drive-uptake-of-wave-energy-projects/
---